Kloay's Care is a family-run business with over 20 years of experience in the care industry, we have seen care given in the wrong way so many times so we want it done the right way which is why our motto is "Your Family is Our Family". Everyone is treated like family.
At Kloay's Care, we offer person-centred care to those living independently at home for as long as possible. The company is based in Pontefract and Colton Leeds. We currently cover Garforth, Methley,, Castleford and Rothwell areas.
Kloay's Care offers a professional career option for individuals with compassionate and caring characteristics. We have clients across Wakefield, Leeds and the surrounding areas. Feel free to contact us today for further information.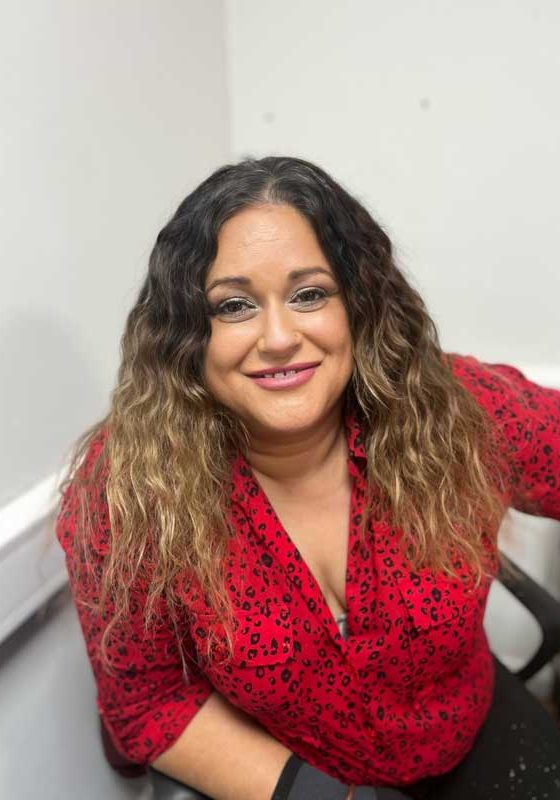 Kulbir (Kully) - Manager & Owner
Hello, My Name is Kulbir but I am better known as Kully I am the registered manager and owner of Kloay's Care Ltd, I have worked in the care sector since the age of 21, to be honest I never thought I would stick to it, but then the more I did care the more rewarding I found it, just a simple smile from a service user made me feel I was doing something to make this persons life just that little bit better.
I started my career in the care sector working in a local residential care home I worked there for 4 years before moving on to the NHS where I worked as a support worker in specialised supported living services providing all aspects of care for adults with learning disabilities I worked there for 12 years, I did all the day to day things such as getting people up on a morning and getting them ready for the day ahead, preparing meals, supporting them to eat if they were unable to do this for themselves, we would provide transport and attend appointments, medication administration. Also, the supervisory role of planning and implementation of support plans and Risk assessments and handling of monies on the persons behalf, to the more fun roles of going on days out and service user's holidays all of which were planned by myself with the service user.
I believe that I provide a worthwhile and valuable contribution to the services users in the private sector. I believe vulnerable people should be treat as individuals regardless of their vulnerabilities, they should still be seen and heard in the same way as everyone else.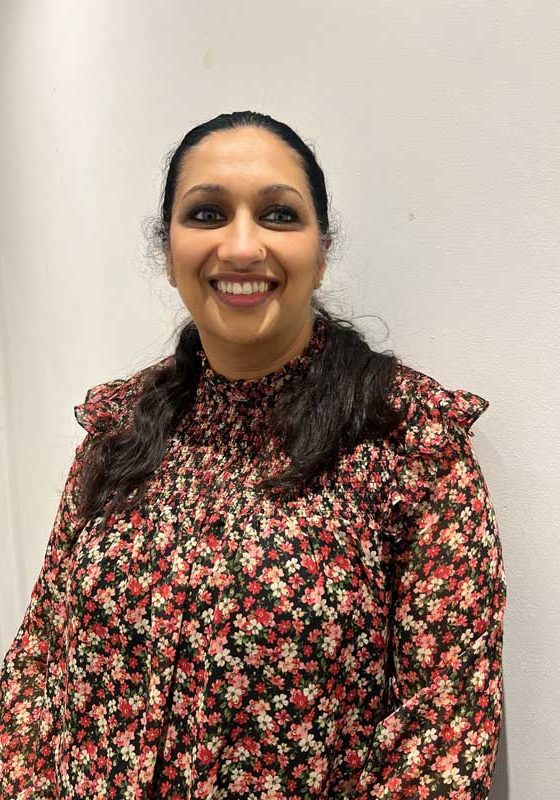 Baljit - Deputy Manager
Hi, I'm Baljit, I am the Deputy Manager at Kloay's Care I have worked here for just over 4 years, I started as a home care assistant and worked my way up to Care Coordinator, I did this role for 2 years and I am now the Deputy Manager, Kloay's care like to promote from within, so there is lots of room to grow within the company.
My background is in administration, I did my diploma in Medical secretarial work and I have worked for the hospital social services team for over 10 years, I then worked for Leicestershire Police Force in the control room before working for myself as a convenience store owner for 20 years.
I enjoy working for Kloay's Care as they have brought out my more caring nature. I did not think I could work as a carer but with the right training and encouragement I have become a very competent caring individual.
I enjoy working with our diverse team of workers as they encourage me to learn different aspects of care. I am currently working towards my NVQ level 3 in Health and Social Care, I would then like to complete my level 5 also.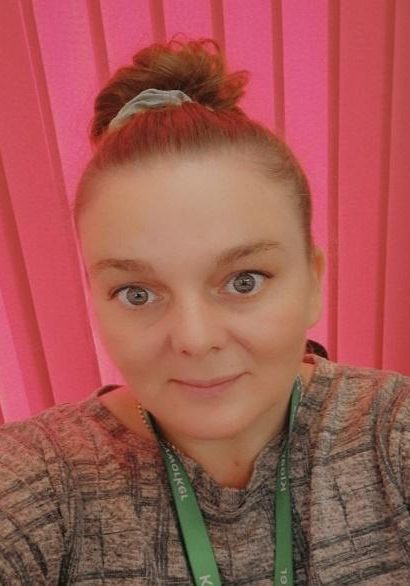 Deana - Supervisor
Hello, My Name, is Deana, I am a field supervisor at Kloay's Care, I have worked at Kloay's care for over a year.
I joined Kloay's care for a new challenge and to see the administration side off the care industry as I have been working hands on in the care industry for 18 years.
I was welcomed by both office staff and careers they are a brilliant group of people to work alongside who have excellent knowledge of care and share my passion for caring which includes compassion, patience, and kindness.
I have looked after people with many different illnesses I have been trained in all aspects of care and completed numerous training courses including my NVQ's level 3 and 5 in health and social care, I love the work I do as I like to see the difference myself and my team make to service user's lives.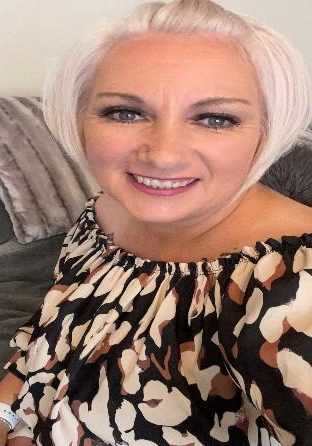 Sue - Supervisor
Hello, my name is Sue, I am a field supervisor at Kloay's Care, I have worked here for over a year and enjoy my role. Kloay's care treat everyone like they are family and with respect.
Before I worked at Kloay's Care I worked in various care roles, I have looked after people with varying illness and disabilities including mental health and challenging behaviours.
I have worked in care for over 10 years and enjoy helping people to live their lives as independently as possible, using the skills I have learnt over the years in the care sector.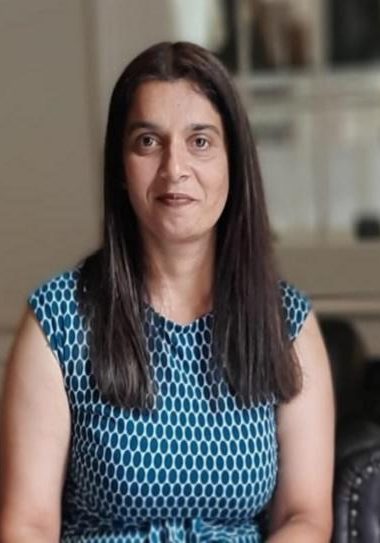 Kuldip (Kully) - Field Supervisor
My name is Kuldip also known as (Kully). I have done NVQ Level 3 in childcare. I've worked in different places; I have worked at Grove House Primary School in the reception class, also in year 2 for a short time from there I have worked at Sure Start Manningham as an early year Practitioner and supporting families with concerns they may have. My last job was working as a childminder for 10 years, it was nice seeing the children developing and grow from babies to young children. We have built a strong bond with parents so we can help each other and set boundaries for their children, which would make parents happy to see their children respecting them. I felt that I needed a change in my career, I thought I'll try working with the elderly and develop my skills and understanding.
In between that I have also been a part of coffee afternoon for 4 years which we have raised over thousands of pounds to help support cancer research. I had chosen to support cancer due to my dad having it, they have supported him so much as much. The resent event that I have done is Snowdon walk in July 2022 for raising awareness for Khalsa Aid which is an organisation that support victims of natural and man-made disasters around the world.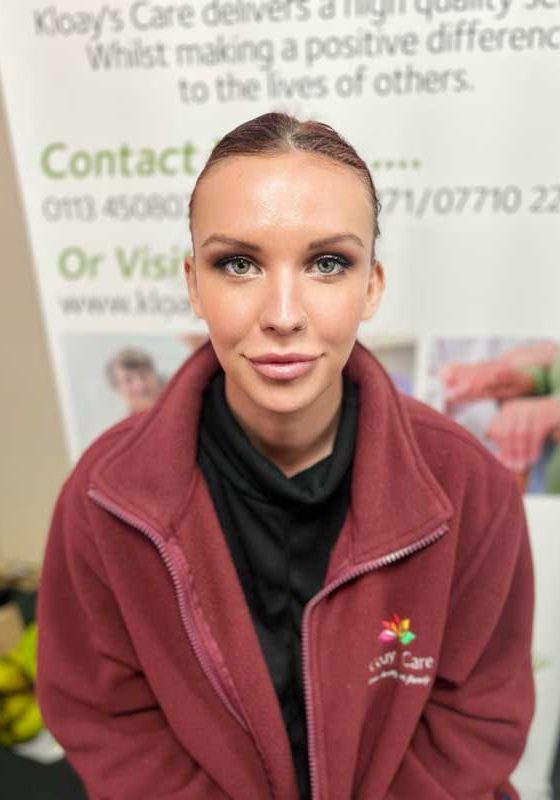 Hollie - Office Administrator
Hello, I'm Hollie I've worked at Kloay's Care for just over a year now, in the community as a healthcare assistant and now I am working as Administrator in the office.
My background varies from working in Nursing homes to community care for over the last 7 years. Even though I enjoy the care side of my role, I am enjoying a new aspect of my work, while working in the office I am growing my knowledge of the other side of care as I have spent a lot of time working in the community it is a nice change to learn the other side.
I enjoy working with all the members of staff & Service User's at Kloay's Care with its friendly team. I am hoping to further my knowledge and my career by starting my NVQ level 3 and putting my new skills into practice, also helping any new members of staff or Service users settle in.
Do you or a loved one need an experience and reliable carer?
Speak to a member of our team today. We provide care services around Leeds, Wakefield, and the surrounding areas.